COVID-19 Response
Please know that we at Valence Surface Technologies are doing everything in our power to mitigate the transmission and spread of the COVID-19 virus. We pledge to keep our employees safe while continuing production to service our customers in our critical aerospace and defense industries. With guidance from the World Health Organization and the U.S. Centers for Disease Control and Prevention, Valence is putting our employee safety of the utmost importance.
Status of Facilities
All Valence facilities are considered essential businesses as defined by the Department of Homeland Security. We will continue conducting daily business at all locations, all the while doing everything possible to promote the health and safety of all employees, customers and the communities in which we operate. Please note the situation remains very fluid and we are monitoring all local, state and federal requirements. See below for the current status of all our facilities.
Northwest
Seattle (MAPSCO) – Open
Everett (BlueStreak Finishers) – Open
Southwest
Lynwood (Valence Lynwood) – Open
Carson (Coast Plating) – Open
Gardena (Coast Plating) – Open
Paramount (Tri-Process) – Open
Garden Grove (Coastline Metal Finishing) – Open
East
Wichita (Chrome Plus) – Open
Grove (Pride Plating) – Open
Eastman (Dynamic Paint Solutions) – Open
Springfield (Fountain Plating) – Open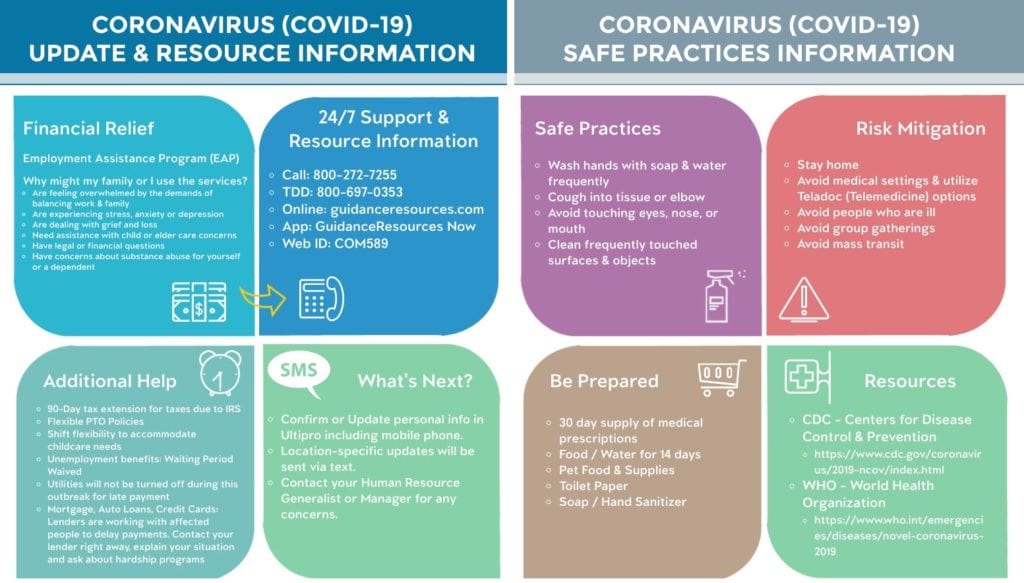 Health & Wellness Actions
Enhanced Cleaning Services: Daily cleaning of high touch surfaces such as door handles, telephones, keyboards, time clocks, table and counter tops, copy machine buttons, control panels, microwaves, etc. Every facility will increase cleaning services throughout their facility to accomplish these additional services.
Employee Hygiene: We are working with our employees to ensure regular and thorough hand washing, placed hand sanitizer in high traffic areas throughout our facilities, and display posters promoting best practices on hand washing.
Meetings: Valence has significantly reduced, and in many cases eliminated, the in-person (face-to-face) meetings and all audits until further notice. If a meeting is absolutely required (regulatory, legal, or otherwise) employees will wipe down all surfaces, provide hand sanitizer, and ensure no sick or symptomatic employees are involved with in-person meetings.
Pickup / Deliveries: Valence has implemented a policy of social distancing for any interactions related to pick up or drop off of parts at our locations, regardless of who provides the transportation services. This is not meant to lower our standard of customer service or reduce our courteous service level but rather is meant to protect everyone as much as possible while we deal with the current situation.
Other Interactions: We ask that all interactions between our employees and customers or other visitors, including any regulatory agencies refrain from making physical contact with each other during any in-person engagements. Further, we ask that any and all site visitors sign into our Valence Visitor System so that we can track the date and time in which people visited our facility in the event we must get in contact with anyone who visited one of our locations.
Illness and Exposure Actions
Exposure or Diagnosis: If an employee encounters another employee who displays signs of the COVID-19 virus or has been in close contact or living with someone who has been diagnosed with COVID-19, Valence will send the employee home immediately with 2 days PTO so we can monitor for symptoms.
Paid Leave: If any employee is diagnosed with COVID-19, the employee will be automatically put on 14 days PTO.
Supply Chain Actions
Health and Safety Supplies: We are working with our primary suppliers and secondary suppliers for critical cleaning supplies including hand sanitizers, cleaning products, and other necessary materials to continue operating our facilities in a safe, healthy, and compliant manner.
Production Supplies: We are also working diligently with our key suppliers to ensure we have an uninterrupted supply of the necessary products for us to continuing offering our product finishing services. If you have a concern about specific low-volume or foreign-supplied products, please contact the relevant Valence site General Manager to discuss your specific concern and mitigation plans.
Site Slowdown Preparedness Plan
Should Valence or any 3rd Party product finishing company be required to significantly reduce or idle a Facility due to local, state or federal requirements, Valence will work with all of the impacted customers to move work to alternative Valence facilities to the extent approvals and capabilities allow us to relocate the work. Many Valence locations have redundant approvals and capabilities, thus enabling Valence to assist many customers in finding alternative solutions to product finishing should a reduction or complete idling of Valence or other 3rd Party product finishing companies become a reality.
If a Valence facility is required to reduce operations or be completely idled, the relevant facility leadership team will ensure a customer coordinated shutdown occurs so that work in process orders are delivered and the relocation of work is done in an orderly manner with revised PO's and approvals being granted by the customer to ensure paperwork integrity.
Additionally, Valence may transfer key employees to assist in the work transfer if that transfer can be done safely and in accordance with any travel restrictions in place at the time. As an alternative, Valence will use videoconferencing and telecommuting tools to conduct any necessary meetings, trainings, and best practice transfer requirements to ensure any transferred work in handled in the best possible manner by the destination facility.
If you have any questions regarding our services during the COVID-19 pandemic, please feel free to contact us for additional information or view our resources below.
Essential Critical Infrastructure Workforce
Defense Industrial Base – Essential Critical Infrastructure Workforce
California State Manufcaturers & Technology Association 
Employee Financial Resources
Individual State Resources
California
California Coronavirus COVID-19 Response
California State Manufacturers & Technology Association
Washington
Washington State Coronavirus Response
Oklahoma
Oklahoma State COVID-19 Resources
Kansas
Texas
Georgia
Georgia Official COVID-19 Response
Massachusetts