Electroless Nickel Plating
Electroless nickel plating is a unique process that uses heat and a unique chemical bath to create the nickel without the use of any electrical current.
Since electroless nickel finishing does not use electricity, the coating created by the process is very uniform across the entire surface of the part, even parts with complex geometry. Threads and close tolerance features can be plated precisely without edge build up.
Electroless nickel has anti-galling properties that chromium does not. Electroless nickel's low coefficient of friction reduces wear when compared to electrolytic nickel and chromium plating.
Electroless nickel has greater corrosion resistance per mil thickness than any electrodeposited nickel due to a general lack of pore structure.
The oil and gas industry uses electroless nickel for its hardness and exceptional corrosion and wear resistance in that working environment.
In the industrial plating field, many companies use low phosphorous electroless nickel to replace chrome plating. This can reduce costs by either reducing or eliminating post plate grinding processes.
The Aerospace and Electronics industries use electroless nickel finishing for many reasons. It covers very uniformly, reducing after plating machining. It has good corrosion resistance when comparing it to other nickel coatings of the same thickness.
Valence Surface Technologies offers all three types of electroless nickel plating
Low Phosphorous Electroless Nickel (Hard)
Low phosphorous electroless nickel plating utilizes a unique bath providing an as-plated deposit hardness of up to 60 Rockwell. This bath provides a deposit nearly as hard as Hard Chrome, with the advantage of a uniform thickness inside complex configurations, as well as outside. The deposit is so uniform that grinding after plating is often eliminated. Low phosphorous electroless nickel offers excellent resistance to alkaline, corrosive environments and is also used for its weldability and solderability in the electronics industry.
Medium Phosphorous
This is the workhorse electroless nickel. It has proven itself over the years. Steel parts plated with Medium Phosphorous electroless nickel will in many cases perform like stainless steel. Electroless nickel will not build up on edges or ends, and it plates inside and out giving uniform total coverage. With heat treatment, medium phosphorous electroless nickel can be hardened from 45 Rockwell C to as high as 68 Rockwell C.
High Phosphorous
This finish provides maximum corrosion resistance. High Phosphorous electroless nickel finishing is standard in industries that require resistance to strongly acidic corrosive environments as well as any industry that requires a pore-free finish.
Request a quote on electroless nickel plating for your application, or contact Valence Surface Technologies for more information.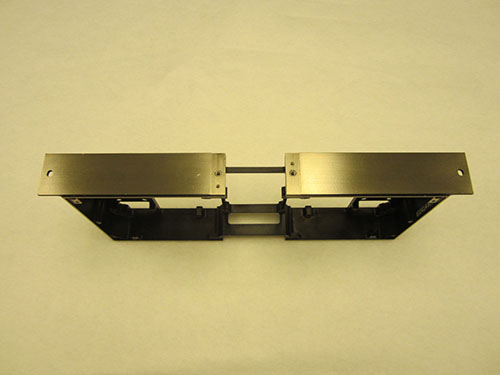 Black Anodize Electroless Nickel Process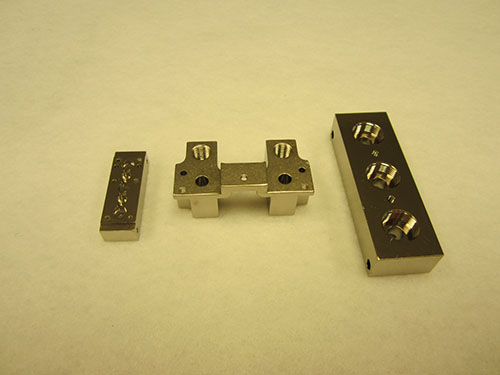 Electroless Nickel Process
Painting + Spray Coatings