Due to the strict levels of quality control needed to guarantee the highest level of safety, the aerospace industry is heavily regulated. Because the stakes are so high, it has a very low tolerance for failure. 
NADCAP is one of the accreditation organizations set up to enhance and standardize quality control in aerospace manufacturing. 
This article will define NADCAP accreditation, its importance,  and advantages of working with a NADCAP certified plating company. We will also provide answers to frequently asked questions surrounding NADCAP certified platers. 
If you're looking for a credible and verifiable certified plating company, your search is over. Valence is the world's leading aerospace product finishing company and we're NADCAP certified. 
Background
The Performance Review Institute (PRI) of SAE International is in charge of overseeing the NADCAP program (Society of Automotive Engineers). An organization must first have a QMS (Quality Management System) in place before applying for NADCAP accreditation. 
To confirm that the organization's procedures adhere to NADCAP standards, an auditor from the PRI will examine them. Any non-conformances would need to be resolved before accreditation is approved.
Aerospace OEMs (Original Equipment Manufacturers) independently audited each supplier prior to the creation of the NADCAP program. This NADCAP program was established to lessen this duplication (and costs). 
The initiative was established in 1990. Members of the NADCAP Management Council who work for industry prime contractors and suppliers oversee the program with the PRI. 
There are Task Groups within the Management Council for each category of NADCAP-audited critical processes or systems. They look over the audit requirements, create training materials, accept corrections, and make the final accreditation decisions.
Benefits Of NADCAP Approval 
Many important aerospace firms must have NADCAP accreditation. Suppliers who retain their NADCAP accreditations may find the tendering process with these companies to be more straightforward. The OEM won't waste time helping a non-accredited supplier comply with regulations.
NADCAP accreditation carries more weight than ISO 9001 accreditation in proving that a company strictly adheres to industry-recognized best practices because it shows that thorough internal audits of special processes were conducted and the supplier's actual processes adhere to the necessary standards.
Furthermore, NADCAP certification is a must for any company that wishes to work with the largest brands in the global aerospace industry. Thanks to this accreditation, these aerospace industry giants will be able to rely on a supplier to uphold the strict standards of the industry. 
This can aid a company in the aerospace sector in standing out from unaccredited competitors and achieving some kind of international reputation.
By improving the overall standard of a company's production processes, NADCAP accreditation significantly reduces warranty expenses. 
Advantages Of Hiring A NADCAP-Accredited Company 
When it comes to choosing a plating partner, it's important to find a company that not only meets your needs but also offers the highest quality services available. NADCAP accreditation is the gold standard in the plating industry, and working with a NADCAP-accredited company offers many advantages.
Quality Assurance 
Quality Assurance is a critical aspect of working with NADCAP-Certified Platers. The NADCAP accreditation process ensures that the plating process meets the highest standards of quality and reliability.
The plating process is rigorously monitored to ensure that all processes are done to exact specifications, and that all materials used in the process are of the highest quality. The NADCAP accreditation process also ensures that all processes are documented and that all records are kept up to date. 
This allows for complete traceability of the plating process and ensures that the plating process is repeatable and reliable. By working with NADCAP-Certified Platers, you can be sure that your parts will meet the highest standards of quality, reliability, and cost-effectiveness.
Compliance With Regulations 
NADCAP-certified platers provide assurance that all processes are carried out in accordance with the latest industry standards. 
NADCAP-certified platers are required to adhere to strict environmental regulations, such as the proper disposal of hazardous materials and the use of approved chemicals, to ensure the environment is protected and the safety of workers and customers is not compromised. 
This includes the use of approved materials, processes, and equipment, as well as regular audits to ensure the highest quality standards.
Furthermore, NADCAP-certified platers are subject to regular quality assurance testing. This ensures that all products meet the highest quality standards and that the processes used to create them are consistent and reliable. This helps to reduce the risk of defects and ensures that customers receive a product that is of the highest quality. 
Cost Savings 
Cost savings is one of the most important advantages of working with NADCAP-certified platers. With the right partner, you can reduce costs associated with plating services while still ensuring that your parts meet the highest standards. 
NADCAP-certified platers are able to offer cost savings in several ways. First, they are able to provide access to the highest quality materials, processes, and expertise. This means that you can be sure that your parts are being plated with the best materials and processes available. 
NADCAP-certified platers can help you identify the most cost-effective plating process for your parts and ensure it is completed quickly and efficiently, leading to significant cost savings over time.
Access To Expertise 
When you work with NADCAP-certified platers, you gain access to expert knowledge and experience. Our plating professionals have the expertise to ensure that your parts are plated to the highest standards. 
They are familiar with the latest technologies and materials and understand the nuances of the various plating processes. With their help, you can be sure that your parts will be plated correctly and to the highest quality. 
Our plating professionals are also well-versed in the various regulations and standards that govern plating processes. They understand the requirements of the NADCAP certification process and can help you meet the necessary requirements. This means you can trust that your parts will comply with all applicable regulations and standards. 
Increased Productivity 
Increased productivity is one of the main advantages of working with NADCAP-certified platers. With NADCAP-accredited plating services, you can be sure that your parts will be processed quickly and efficiently. 
The NADCAP approval process ensures that all parts are processed using the most efficient methods and processes. This results in shorter lead times and quicker turnaround times.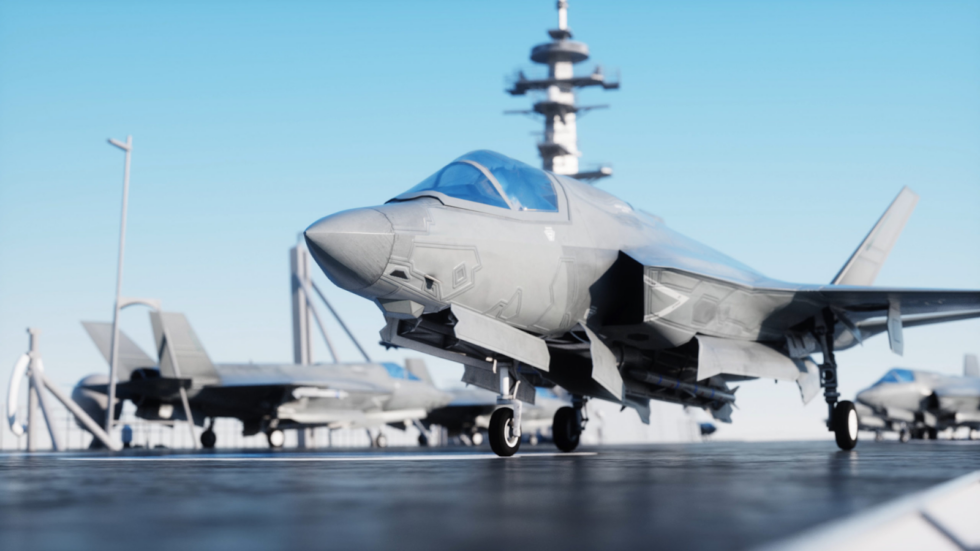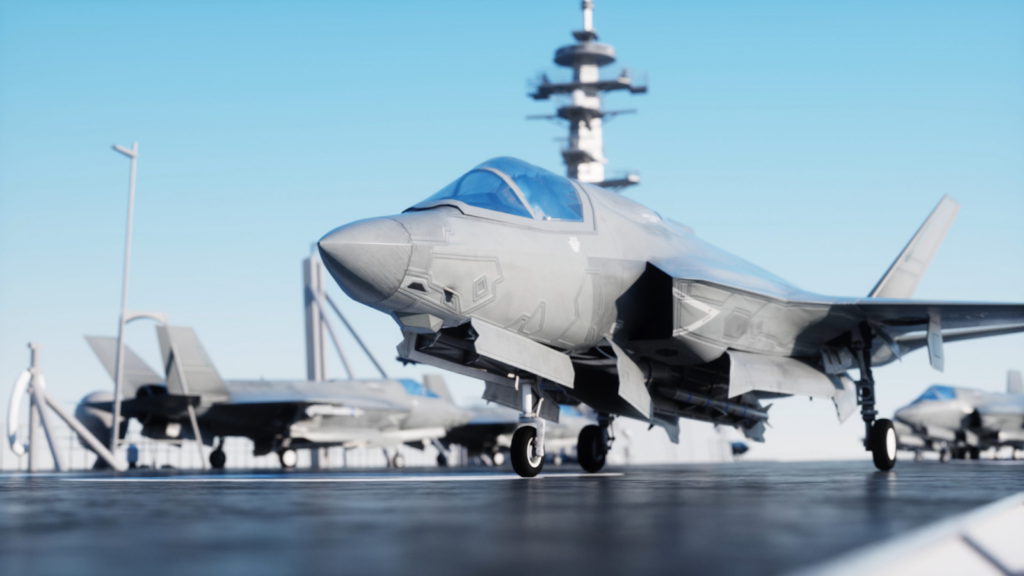 Take Advantage Of  NADCAP-Certified Platers Today And Get The Highest Quality Plating Services Available! 
Take advantage of NADCAP-certified platers today and get the highest quality plating services available! With their experience and expertise, you can trust that your parts will meet the highest standards and be of the highest quality.
With their cost savings and faster lead times, you can get your parts quickly and at a lower cost. Finally, with their quality assurance and compliance with all applicable regulations, you can trust that your parts will be safe and reliable.
Valence Surface Technologies is fully accredited to work on aerospace applications, with full NADCAP accreditation for our chemical processing, composites, nondestructive testing, and surface enhancement services. We do not just have our way with words. Check out our verifiable list of plating certifications here.
Final Thoughts 
Because Valence is certified we have the authorization required to make parts for businesses in the aerospace sector. NADCAP certification is frequently needed before a project can be completed. 
You can trust that we will carry out such projects expertly. We are the company for you if you need heat treating, plating, coatings, certain test and measurement requirements, or certain chemical processing requirements.
Get in touch with Valence right away if your business is looking for a precision-turning company to produce your components that need NADCAP-certified finishing services. 
Our engineering team will examine your prints, offer a quote with lead times, and address any queries you may have regarding our qualifications and the business.
Discover more about NADCAP Certification here:
FAQs 
What is the difference between NADCAP and AS9100?
NADCAP is an accreditation program that is specific to the aerospace industry and its suppliers, while AS9100 is a quality management system standard that applies to all industries. NADCAP focuses on the special processes and materials used in aerospace manufacturing and requires suppliers to meet specific criteria in order to be certified. 
AS9100, on the other hand, is more general and requires suppliers to meet broader quality management system requirements.
How do I promote my NADCAP certification?
There are several ways to promote your NADCAP certification. You can include your NADCAP certification in your marketing materials, such as your website, brochures, and other printed materials. 
You can also list your NADCAP certification in any industry directories you may be listed in. Additionally, you can take advantage of any opportunities to speak at industry events and conferences to spread the word about your certification.
How do I prepare for a NADCAP Audit?
Preparing for a NADCAP audit is a process that requires careful planning and preparation. It is important to ensure that you have all of the necessary documentation and records in order prior to the audit. 
Additionally, you should ensure that all of your processes and procedures are up to date and in compliance with the NADCAP requirements. It is also important to ensure that all of your personnel are familiar with the NADCAP requirements and are able to answer any questions the auditor may have.
How do you market for accreditation?
To market for accreditation, it is important to create a comprehensive plan that includes a variety of strategies. This plan should include both online and offline marketing tactics, such as creating and distributing marketing materials, engaging in social media activities, attending industry events and conferences, and leveraging industry directories and associations. 
Additionally, it is important to ensure that your marketing efforts are tailored to the specific accreditation program you are pursuing.
How do I check my NADCAP accreditation?
You can check your NADCAP accreditation status by visiting the NADCAP website and searching for your company name in the database. You can also contact the NADCAP office directly to inquire about your accreditation status.
Additionally, you can look for the NADCAP logo on your company's website or marketing materials, as this is an indication that your company has been certified by NADCAP.