EL SEGUNDO, CA, MARCH 01, 2022
Valence Surface Technologies announces that it has established support for the Southern California Aero Club via a corporate sponsor partnership. Valence is headquartered in Southern California and is committed to being engaged as a good corporate citizen. This partnership with the Aero Club builds upon the legacy of Howard Hughes and ensures the company is positioned as a strong advocate for aerospace and thought leadership.
Valence Chief Executive Chris Celtruda comments; "The Southern California Aero Club has a long history of recognizing thought leaders in aeronautics through the Howard Hughes Memorial Award and providing incentive for the future through a robust reinvestment in scholarship programs for California students preparing for a career in aerospace. Valence is pleased to establish this partnership and will be actively engaged to enhance our access to top talent and relevant program content as we continue to grow."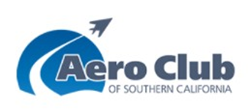 The Southern California Aero Club dates to 1908 and has a mission to promote the aviation and space market space in California and to promote engagement on a national level for commercial, government, and educational interests. The Aero Club was the steward for the Hughes Flying Boat prior to its transfer to an Oregon aviation museum. The Howard Hughes Memorial Award was established by the Aero Club and the Hughes estate to recognize leaders that have promoted excellence in aviation. This culminates with recognition at the annual HHMA dinner, recipient inscription on the HHMA trophy, and receipt of a silver medallion made from ore extracted from the Hughes Nevada mines.
Valence Surface Technologies is an ATL Partners and BCI portfolio company focused on surface treatment technologies, with over ten operating locations in North America. Valence is positioned as the largest independent provider of mission-critical chemical processing, painting, coating, and plating services to over 2000 customers. Over 1000 Valence employees are deployed every day to ensure that customer expectations for responsiveness, quality, and product delivery are exceeded.