The World's Leading Aerospace Product Finishing Company
NDT
We offer a range of inspection services, including NDT as a standalone service, as well as all pre- and post-NDT finishing services.
Shot Peen + Blast
Valence offers a range of shot peen and abrasive blast capabilities including; manual, saturation, shot peen forming and blasting.
Chemical Processing
We offer processing for various alloys, including aluminum, steel, titanium, and nickel-based alloys.
Plating
With unique selective plating and precision masking techniques for critical plated components, we are the leading plater for satellite and UAV applications.
Painting + Spray Coatings
We offer a complete suite of Nadcap and AS9100 approved painting and spray coating services across the United States.
Other Services + Custom Solutions
Valence offers a variety of additional services and has the capacity to grow with your business as required.
Programs include:
Airbus 350 XWB, Airbus A320neo, Boeing 737MAX, and the Boeing 777X
OEMs include:
Bell, Cessna, Gulfstream, Bombardier, Embraer, and HondaJet
Programs include:
United Launch Alliance, Blue Origin, Virgin Galactic, Space X, and NASA
Scope of work:
Optical, X-Ray, Diagnostic, Dental, Trays, Equipment
Programs include:
F-35, KC-46A Tanker, B-21, F-16, F-18 and Apache.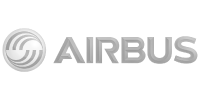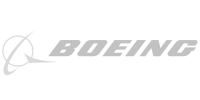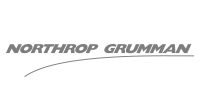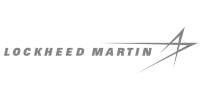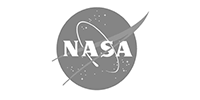 We are a full-service solution with a simple supply chain.
Valence is a single-supplier solution to aerospace outside processing. With significant investments in capacity, we provide a single supplier full-service solution that improves productivity, lowers lead-times, and allows us to deliver over 25 million parts annually.
Our expertise and processes will make doing business easy.
Valence services the global aerospace market, and all key aerospace and defense programs. With over 4,500 unique approvals, and 700,000 sq. ft. of processing space across 12 facilities, no other supplier can match the breadth and ability to seamlessly service the industry.
We pride ourselves on delivering excellent service.
Valence provides full-service capabilities with a track record of superior service. Even with the most comprehensive set of over 4,500 aerospace approvals and finishing capabilities, we constantly add new technologies to deliver on key growth programs.
Uncompromising QUALITY. Unmatched DELIVERY. Unparalleled PERFORMANCE.
With ten centers of excellence strategically located across North America, Valence serves the global supply chain with the most comprehensive set of processing capabilities and over 4,500 approvals for high-value, mission-critical parts. From the smallest part to a large aerostructure assembly, Valence is your one-stop-shop in the supply chain for metal finishing.
Valence is Nadcap, AS9100, and ITAR certified.
Chrome coating is not just a crucial investment, it's a necessity for aerospace components that are exposed to harsh conditions during flight. It offers a range of benefits, including enhanced durability, corrosion resistance, and improved performance. If you want to...
Valence Surface Technologies is now hiring!
At Valence, our people matter to us. Valence offers opportunities to grow and achieve promotional opportunities.
Are you ready to join the team?